Summary
Brand Name:

XCMG

Place of Origin:

China
Details
Product Name:

G5BF280DF68CE6

Display online time:

2019-11-07

weight:

24000.000kg

After-sales Service Provided:

Engineers available to service machinery overseas

Warranty:

3 Months

Condition:

NEW

Moving Type:

other

Max. speed:

100km/h

Min. turning diameter:

16000mm

Wading depth:

600mm

Tread:

2076mm

Drive form:

4×4

Outline size:

10455×2550×3930mm

Max. grade ability:

60%

Min. ground clearance:

355mm

Approach and Departure angle:

30/30°

Wheelbase:

4500mm

Axle:

2

Curb weight:

24000kg


XJY240Z multi-functional rescue vehicle is a high mobility, multi-functional emergency rescue equipment which has the functions of lifting, saving, grabbing, dragging, pushing, cutting, expansion, etc. It can be used as an antecedent breaking vehicle to undertake the tasks of dredging cave-ins and removing obstacles, as well as a rescue vehicle to undertake the tasks such as high-low altitude, long-distance forcible entry and rescue etc. It is widely used in the emergency rescue of earthquake, landslide, flood, mudslide and other natural disasters.
Product features:
Multi-functional lifting arm
Equipped with fast change device, it can be quickly connected with a variety of modular machines and tools, with good versatility.
Equipped with electrical, hydraulic and gas quick connection connectors, convenient for quick connection with handheld operating tools.
Fast Wheel Exchange
High speed driving with wheel to reach the working site quickly.
Driving with triangular crawler near working site, as low ground pressure, has strong operation ability on bad ground.
With common quick-change interface of tire and triangle caterpillar is convenient for quick switching and improved rescue efficiency .
Modular operation equipment
The modular interface design of the operation equipment can meet the needs of saving, grabbing, lifting, dragging, cutting and expanding various operation functions.
High mobility chassis
Strong off-road capability, stronger general performance, more efficient control.
Larger Angle of climbing, higher vertical over-obstacle height.

Parameter item

Parameter

Parameter item

Parameter

Lifting

Max.lifting of main arm

20

Winch

Pull

10

Max.lifting of folding arm

3

Grab bucket

Grab weight

2000

Rescue Platform

Platform Size

2420×975×1240

Hydraulic shear

Shear force

390

Load

400

Hydraulic Expander

Expand force

120

Max.Speed

100

Max.grade ability

60%

Min.turning diameter

16000

Min.ground clearance

355

Wading depth

600

Approach and Departure angle

30/30

Tread

2076

Wheelbase

4500

Drive form

4×4

Axle

2

Outline size

10455×2550×3930

Curb weight

24000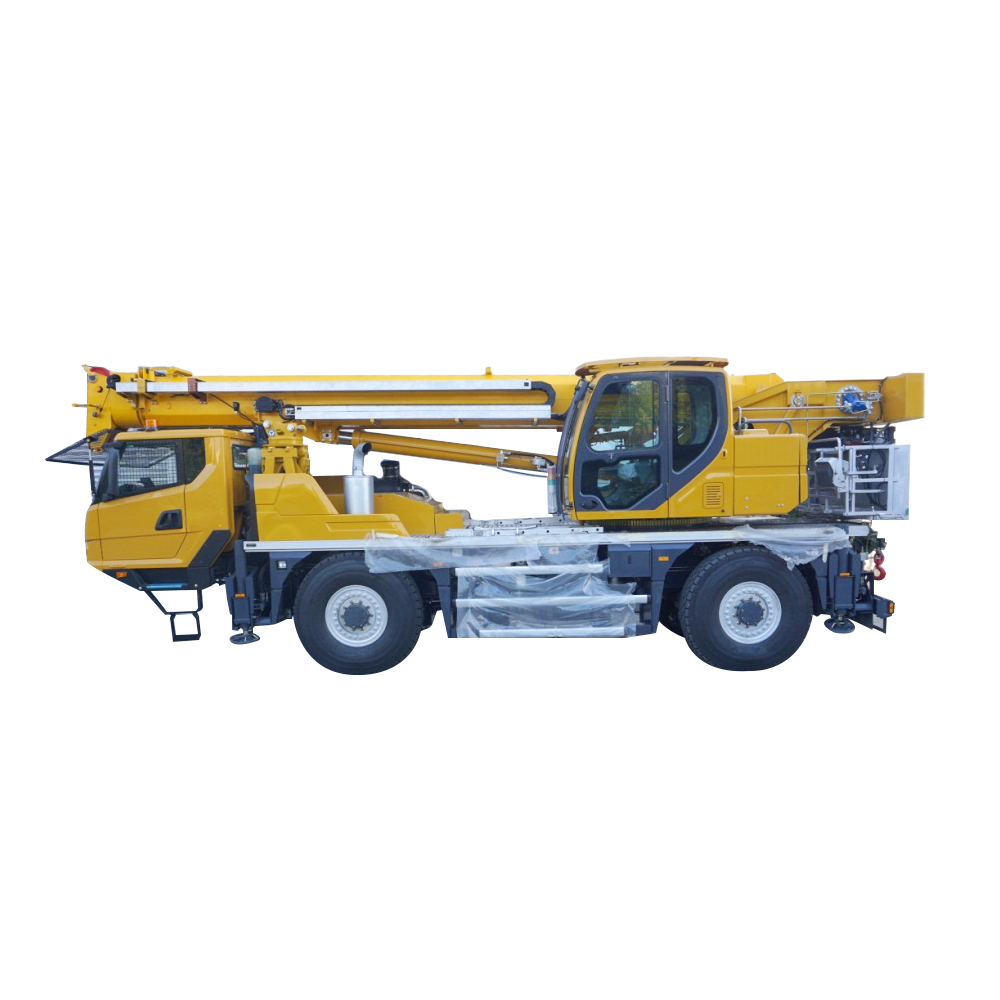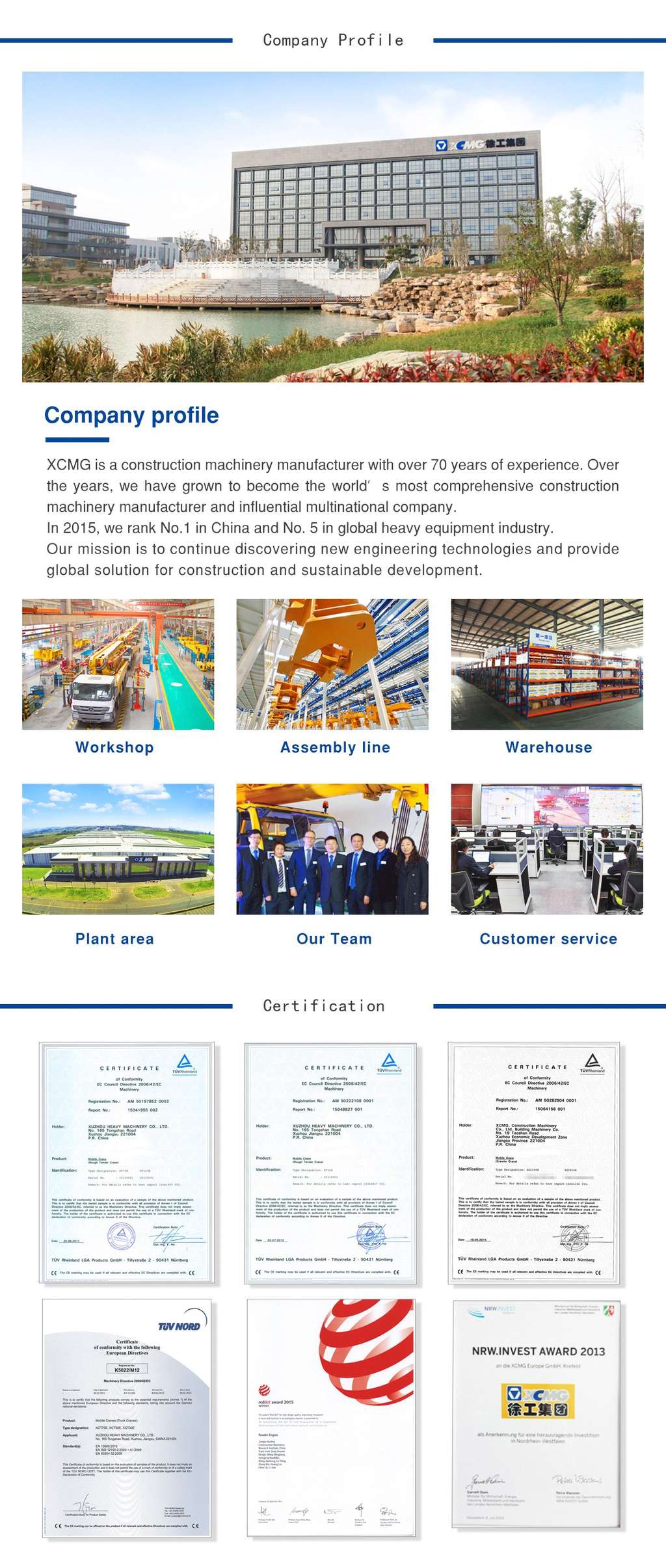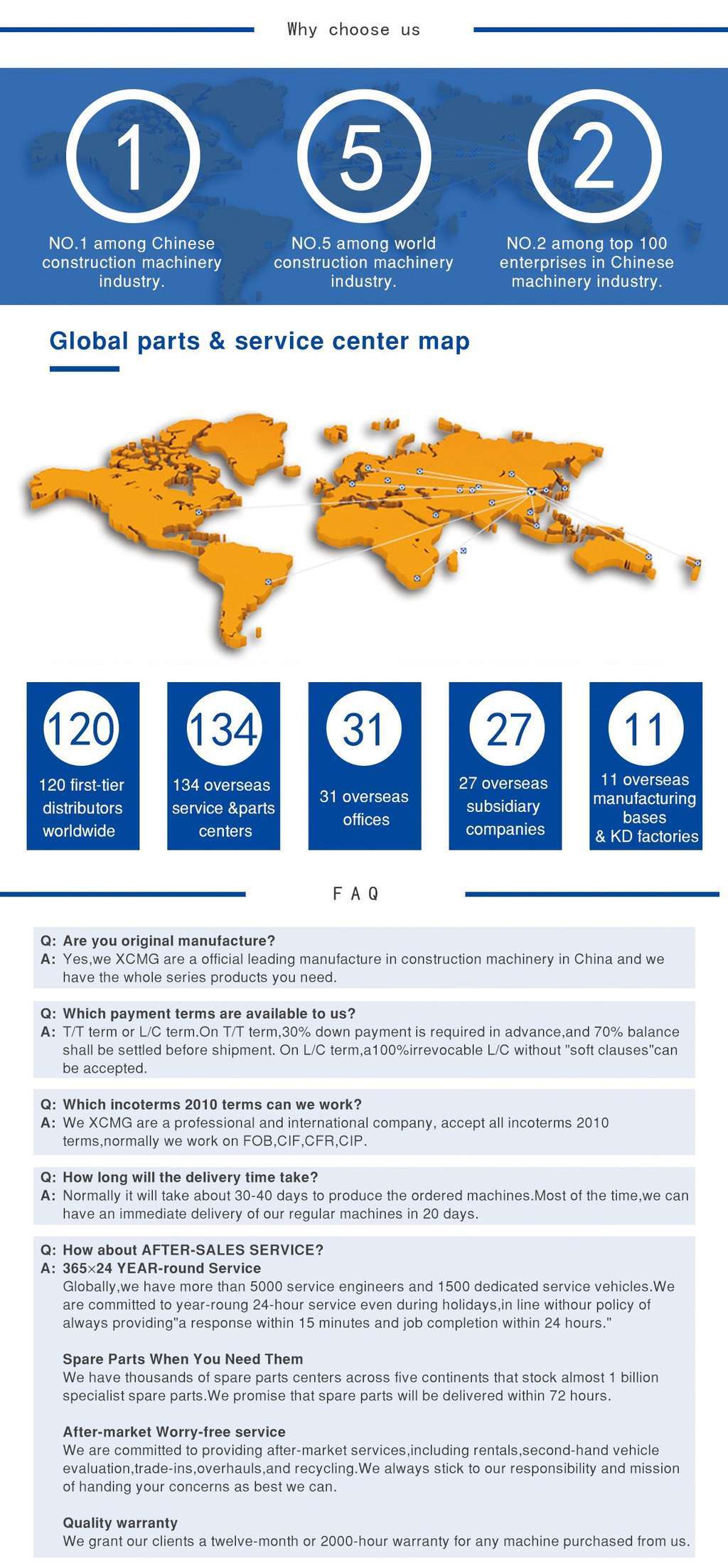 Response Time : Within 24 hours
Xuzhou Construction Machinery Group Co., Ltd. (XCMG) was founded in 1943. Since then, XCMG has stood at the forefront of the Chinese construction machinery industry and developed into one of the domes