Summary
Specifications
weight:

6060.000kg

Dimension:

6640×3600×3430 mm

Engine power :

160HP

Cutting width :

3270 mm

Feeding rate:

8 kg/s

Work efficiency :

0.8-1.2 h㎡/h

Running speed :

2.7-8.2 km/h

Zhonglian rice combine harvester 4LZ-8A 160HP for soybena.
Zhonglian rice combine harvester 4LZ-8A adopts 160HP engine,more powerful and energy-saving, which is suitable for rice, wheat and soybean.
Details:
1. Enlarge the threshing cabin, lengthen the threshing drum, increase large feeding quantity,high production efficiency.
2. Lengthen the middle bridge, the driver can see more clearly, more bigger range.
3. 2500mm separation tube, add separation area 50%, improve separation effect.
4. 1040mm widen sieve box,large clean area,highcleanliness,low lossrate.
5. Two side remove grass facility, improve harvester efficiency 50%.
6. Widen elevator,Increase granary, reduce unloading rice times.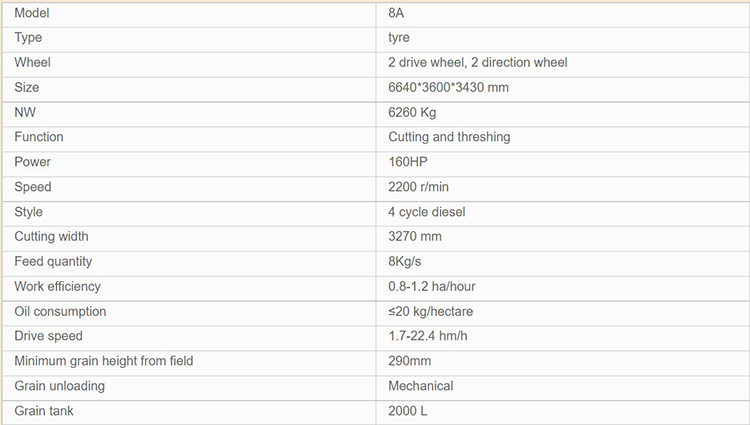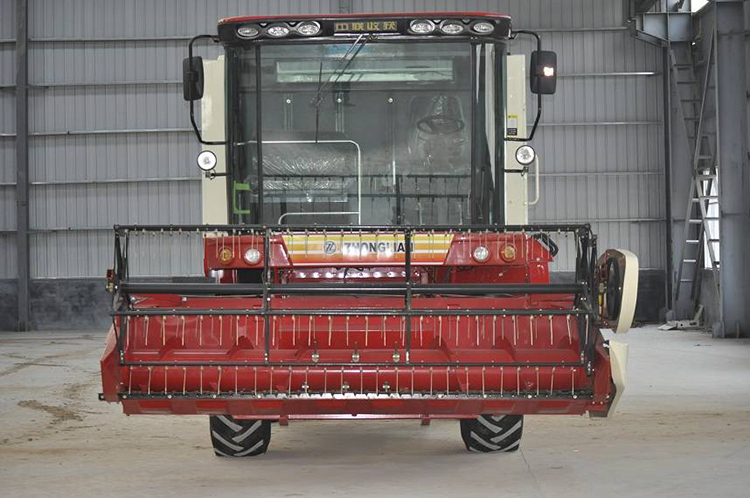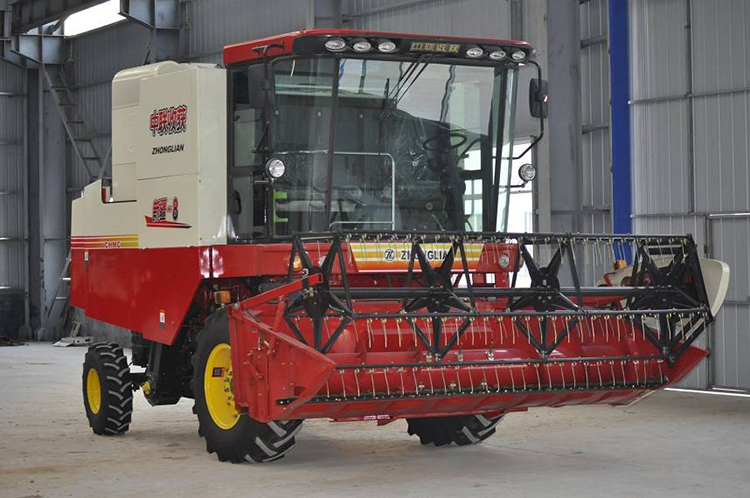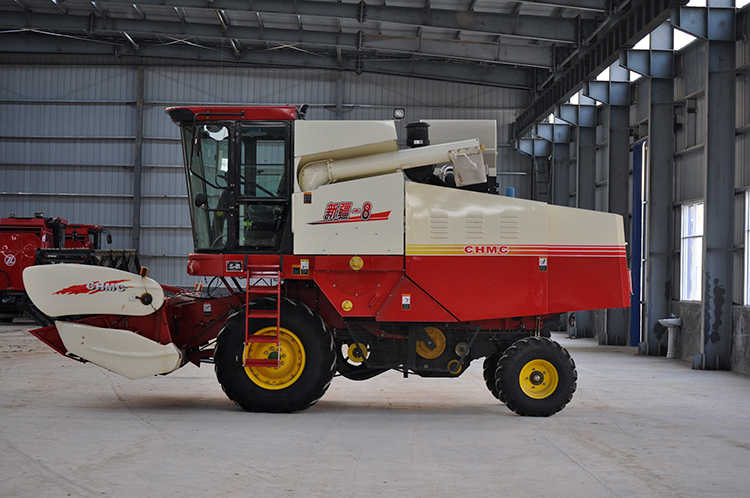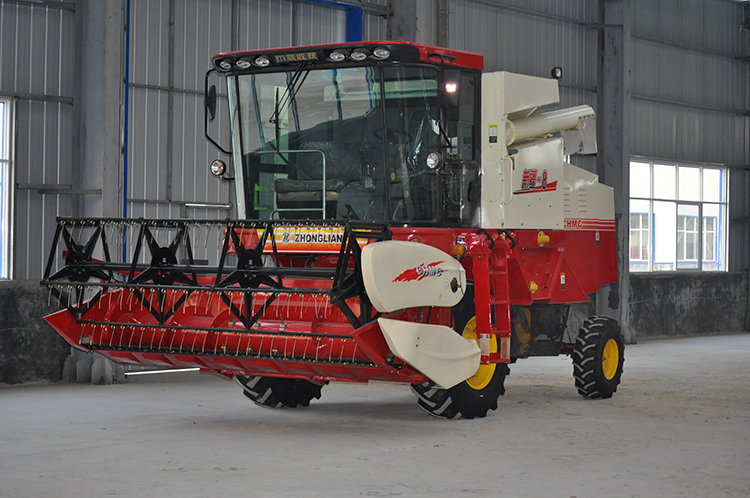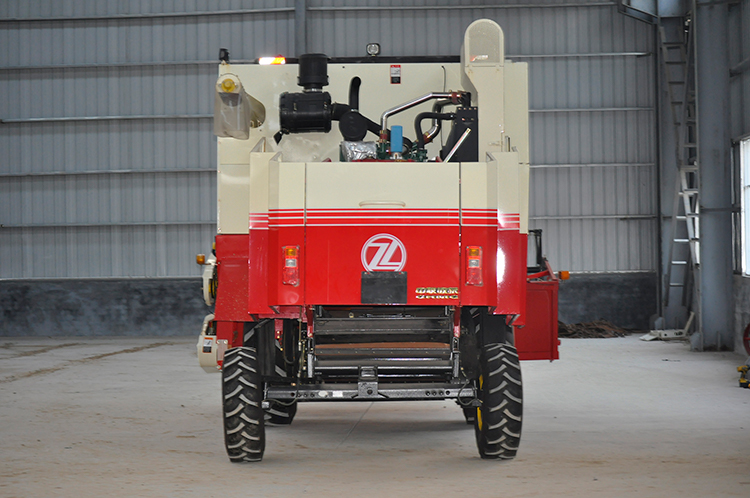 More ZHONGLIAN Harvester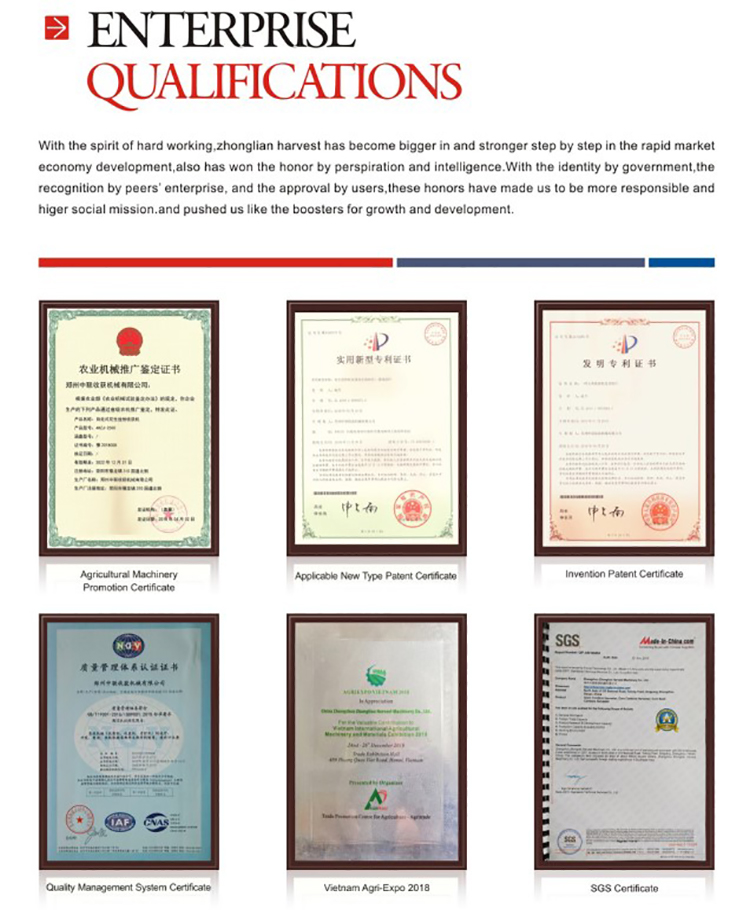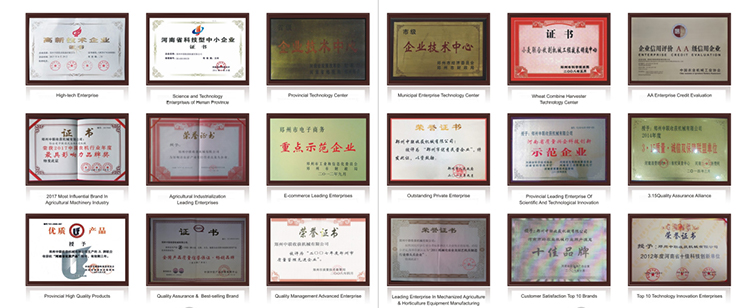 Response Time : 24h
Zhengzhou Zhonglian Harvest Machinery Co., Ltd is a professional combine harvester manufacturing company .