Long Line of Customers! Check out XCMG's Customized Truck Mounted Crane
Long Line of Customers! Check out XCMG's Customized Truck Mounted Crane
Release date:2022-09-19 17:21:31
Recently, a port in Thailand was crowded with cars and ships. The employees of XCMG Thailand were receiving a batch of truck mounted cranes that have just arrived in the port. Meanwhile, there was a long queue of customers waiting for delivery.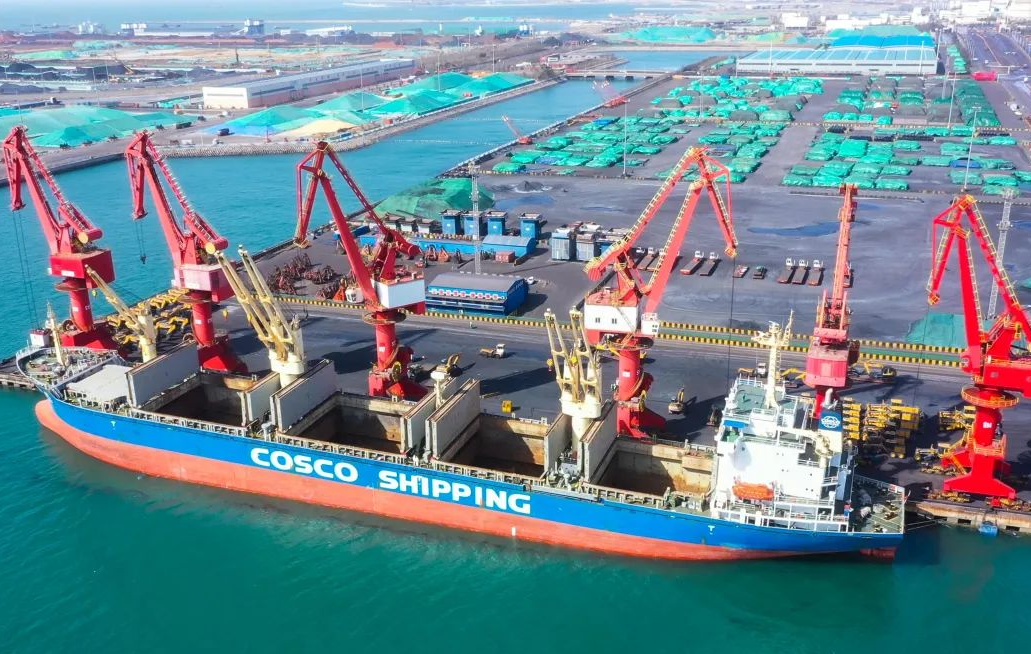 Kitti, a local customer who just 'successfully received the goods', was excited, 'I am an loyal customer of XCMG! I ordered the truck mounted crane a month ago and it was a repeated order. XCMG's products are reliable, safe and trustworthy!'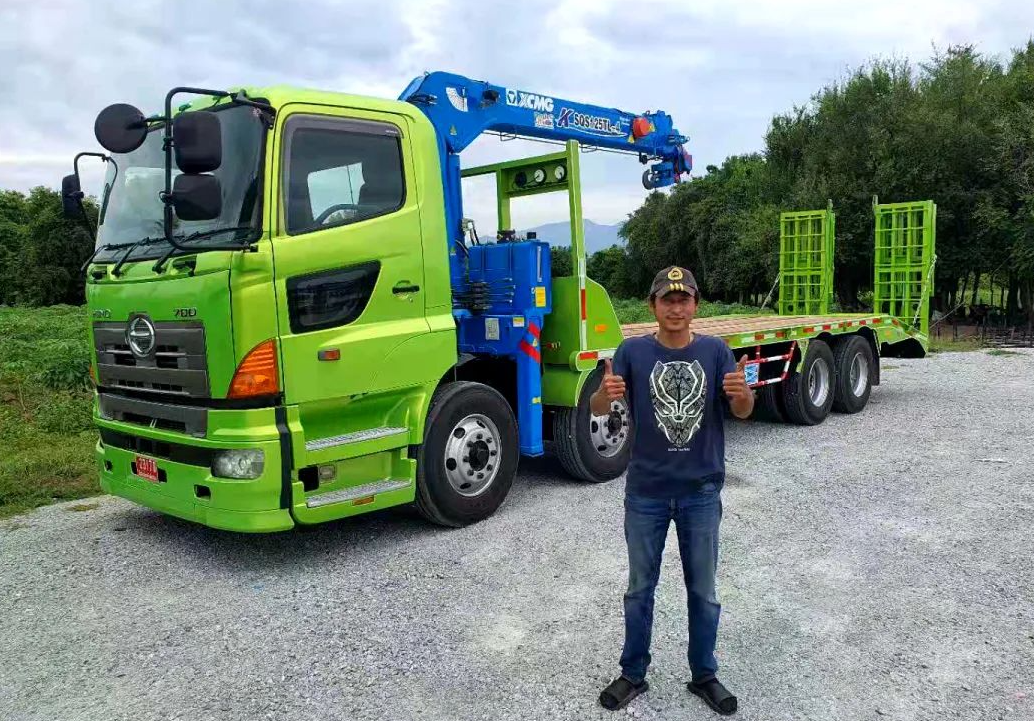 With the economic recovery, a number of infrastructure projects in Southeast Asia have been intensively started. XCMG truck mounted crane with the attribute of 'maximum customization' enjoys an increasing demand as it perfectly fits the local market.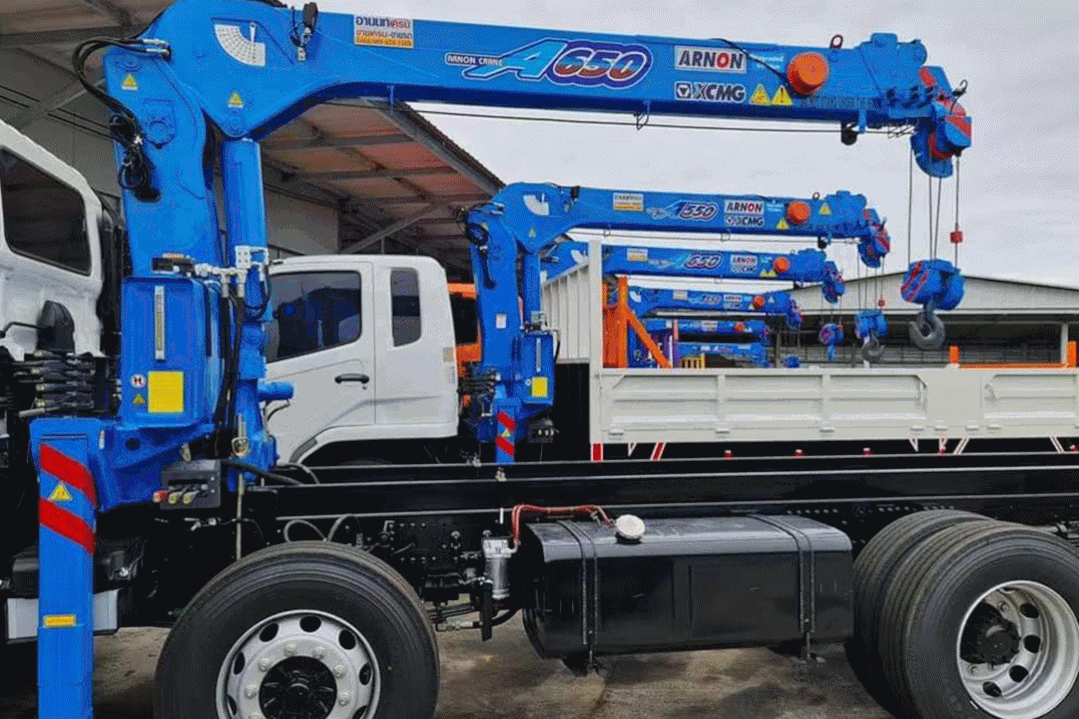 Thailand is hot and humid, and the construction conditions are complex and changeable, which pose a great challenge to the adaptability and reliability of the equipment.
SQS125DTL, a 5-ton straight arm truck mounted crane, is the best seller. It is equipped with a specially enhanced accelerator linkage, a large outrigger span to ensure stability when operating on soft soil, an automatic hook retraction to improve work efficiency, and a unloading valve to prevent the hook from over rolling to damage the boom head. It is designed to ensure the best performance and bring value to customers.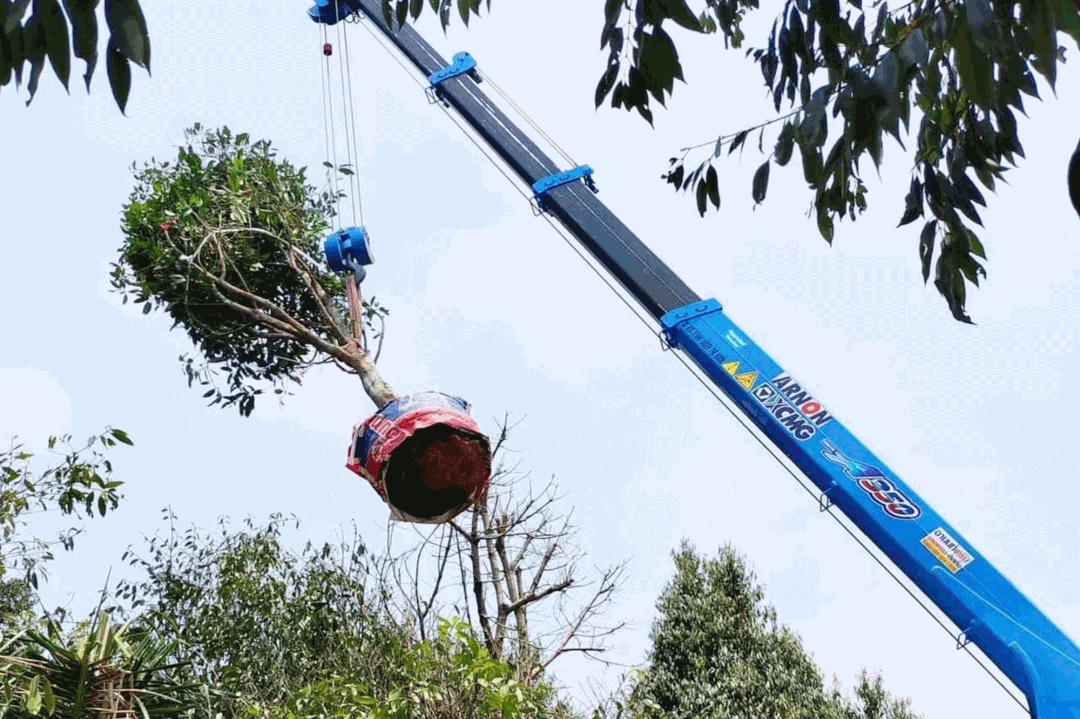 Ms. Khun ANN, a dealer of truck mounted cranes in Thailand, said, 'XCMG, as the third largest construction machinery manufacturer in the world, enjoys a high reputation in Thailand. More and more customers choose XCMG equipment. There are countless stories of XCMG helping customers achieve their business success.'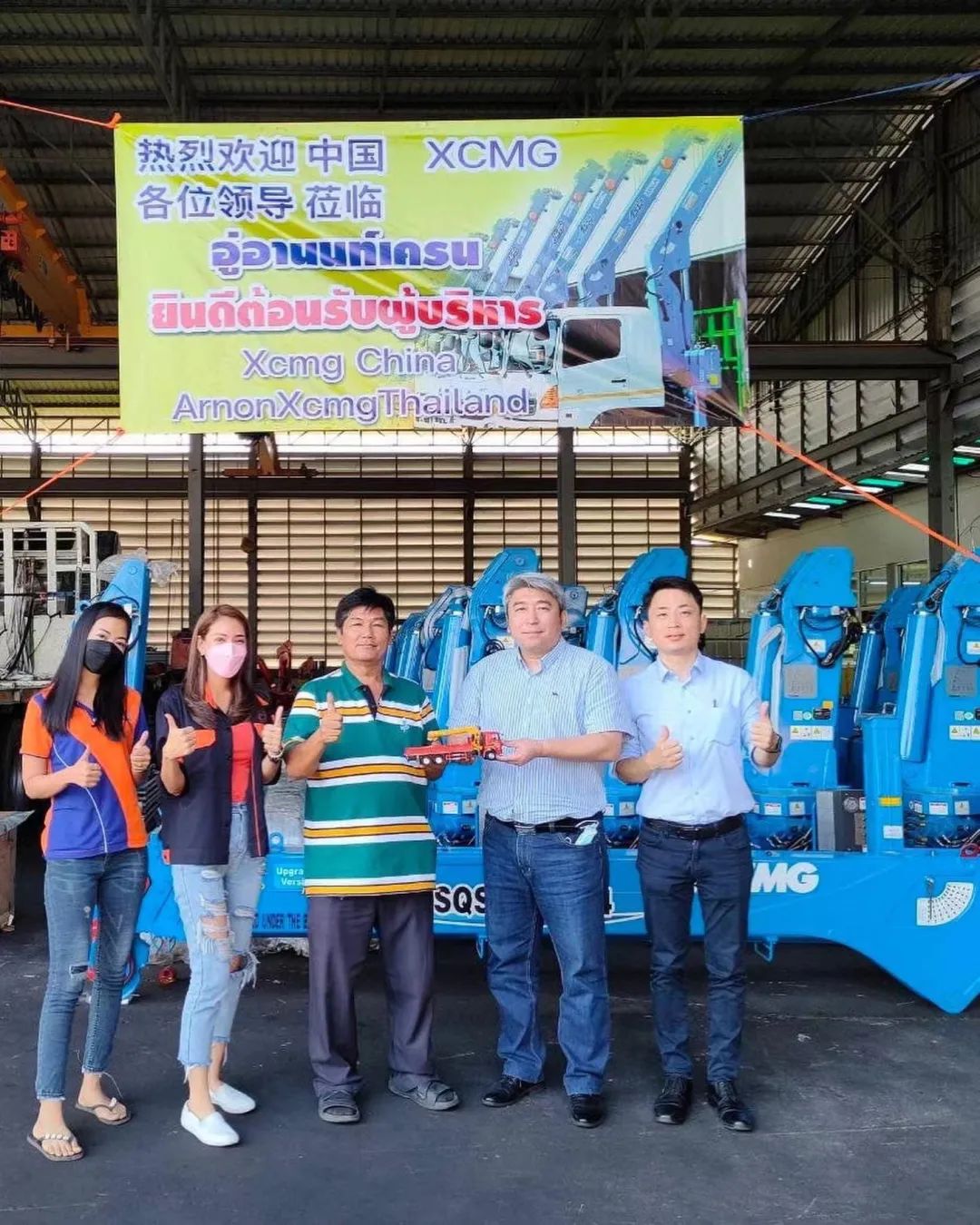 China-Thailand high speed railway construction, Laemchabang Port phase III project construction, Thailand natural gas pipeline phase V project construction...Unfold map of Thailand and you will find XCMG equipment widely used in local major construction sites. After years of intensive cultivation, XCMG has established a complete sales and service network with the support from overseas branches and the 'steel alliance',
According to the report, XCMG made a growth in 2021 and rushed into the top three of the truck mounted crane market in Thailand. Among countries such as Philippines and Indonesia, XCMG has also become the preferred brand for local customers. From January to April this year, XCMG's export value doubled, and its key products, such as truck cranes, excavators, mine excavators and rotary drills, took the lead.
Products you will be more interested
>
More