Summary
Brand Name:

XCMG

Place of Origin:

China
Specifications
Weight:

240003.000kg

Condition:

New

Moving Type:

Other

Max. speed:

100 km/h

Min. turning diameter:

15600mm

Wading depth:

600mm

Tread:

2076mm

Drive form:

4×4

Outline size:

10990×2550×3975mm

Max. grade ability:

60%

Min. ground clearance:

355mm

Approach and Departure angle:

30/30°

Wheelbase:

4500mm

Axle:

2

Curb weight:

24000kg


XJY240WQ multi-functional rescue vehicle is a high-mobility, multi-functional rescue equipment which has the functions of digging, crushing, grabbing, shearing, cutting, lifting, clearing, dragging, etc. It solves the problems of single function and poor mobility of general rescue vehicles. It can undertake the tasks of landslide dredging, obstacle clearing, etc. It is widely applicable to emergency rescue in the case of earthquake, landslide, flood, mudslide and other natural disasters.
Product features:
One vehicle implements several functions. The excavator arm can perform the digging, crushing, grabbing, shearing, cutting and other functions by switching tools; the vehicle –mounted arm can be used for lifting and remote hand expansion and shear rescue ;the bulldozer can clear the road; the winch implement drag-and-drop.
The operation equipment is designed with common interfaces of motors, electric, liquid to implement quick positioning and switching on the connection device of cantilever crane.
Four-wheel drive and independent suspension, strong ability to over-obstacles.
Multiple steering modes, adapt to different road conditions and have higher passing ability.
Application Fields
Major disaster rescue: natural disasters and urban building collapse.
Natural disasters
Urban building collapse
Rescue mission: ladslide dredging, breaking obstacle, dragging vehicle, lifting, opening up rescue channels and power supply, etc.

Parameter item

Parameter

Parameter item

Parameter

Bucket

Bucket capacity

0.4

Hydraulic Breaker

Chisel diameter(mm)

70

Mex.digging depth

4.7

Impact frequency

500-900

Hydraulic Rotating Grapple

Max.jaw opening

1400

Rock Saw

Cutting discdiameter

1000

Max.grabbing capacity

2

Max.Output power

41

Hydraulic Rotating Shear

Cutting force

900

Winch

Pull

10

Crushing force

350

Wire rope length

58

Folding crane arm

Max.lifting capacity

8

Bulldozer

Bulldozer thrust

50

Max.Outreach

9.76

Breaking obstacle width

2840

Max.speed

100

Max.grade ability

60%

Min.turning diameter

15600

Min.ground clearance

355

Wading depth

600

Approach and Departure angle

30/30

Tread

2076

Wheel base

4500

Drive form

4×4

Axle

2

Outlin size

10990×2550×3975

Curb weight

24000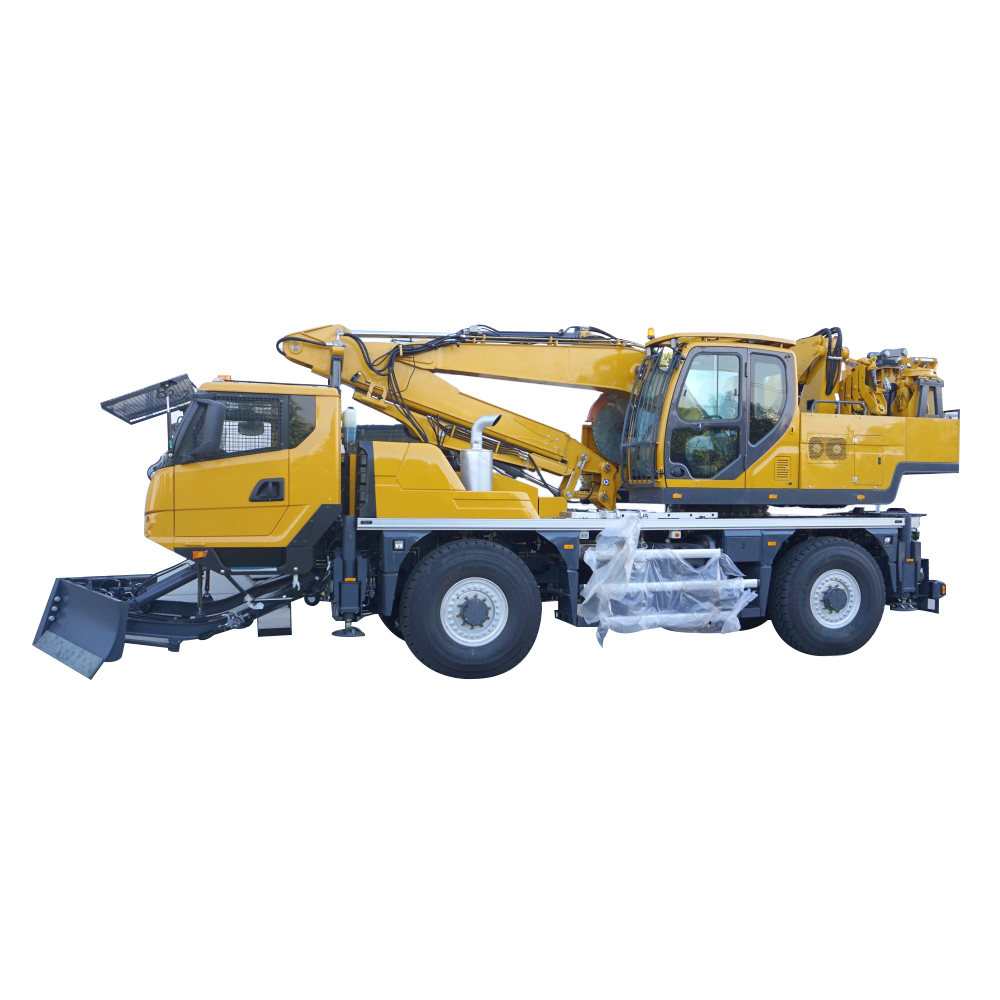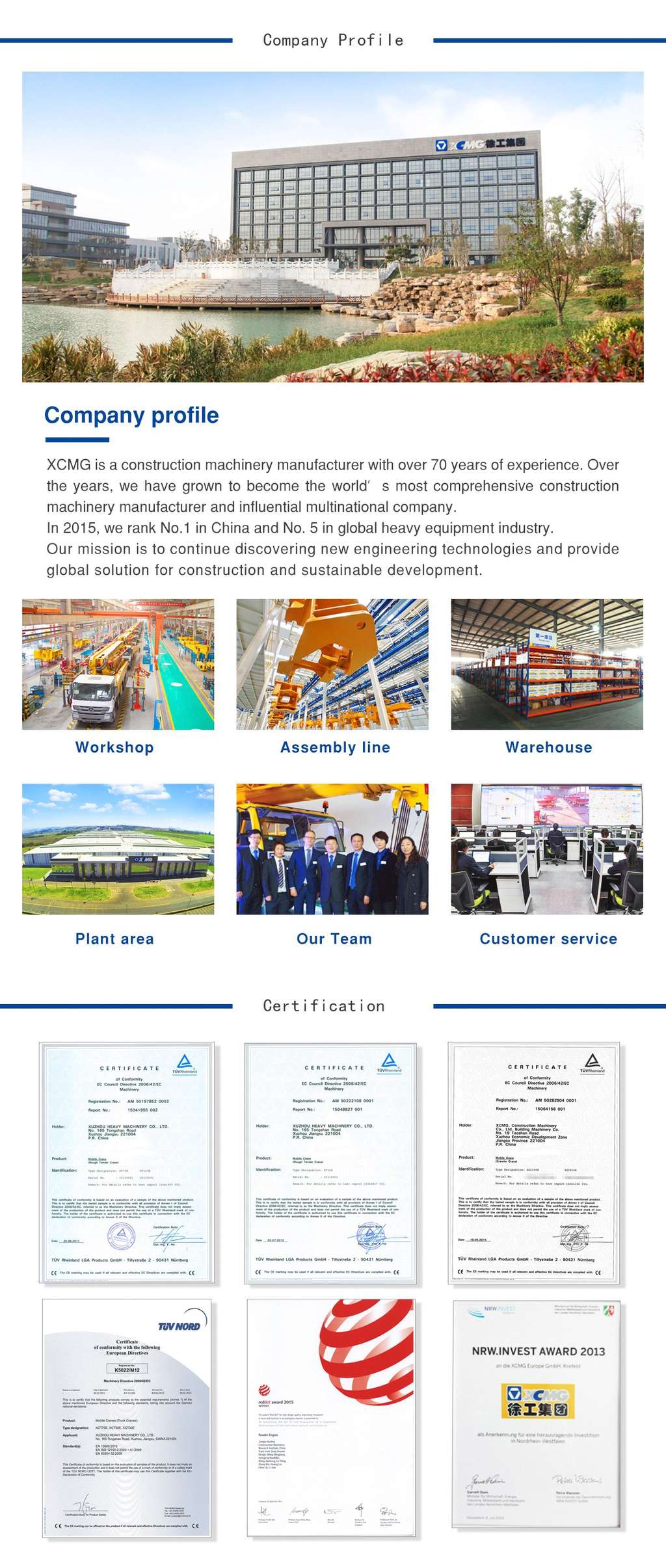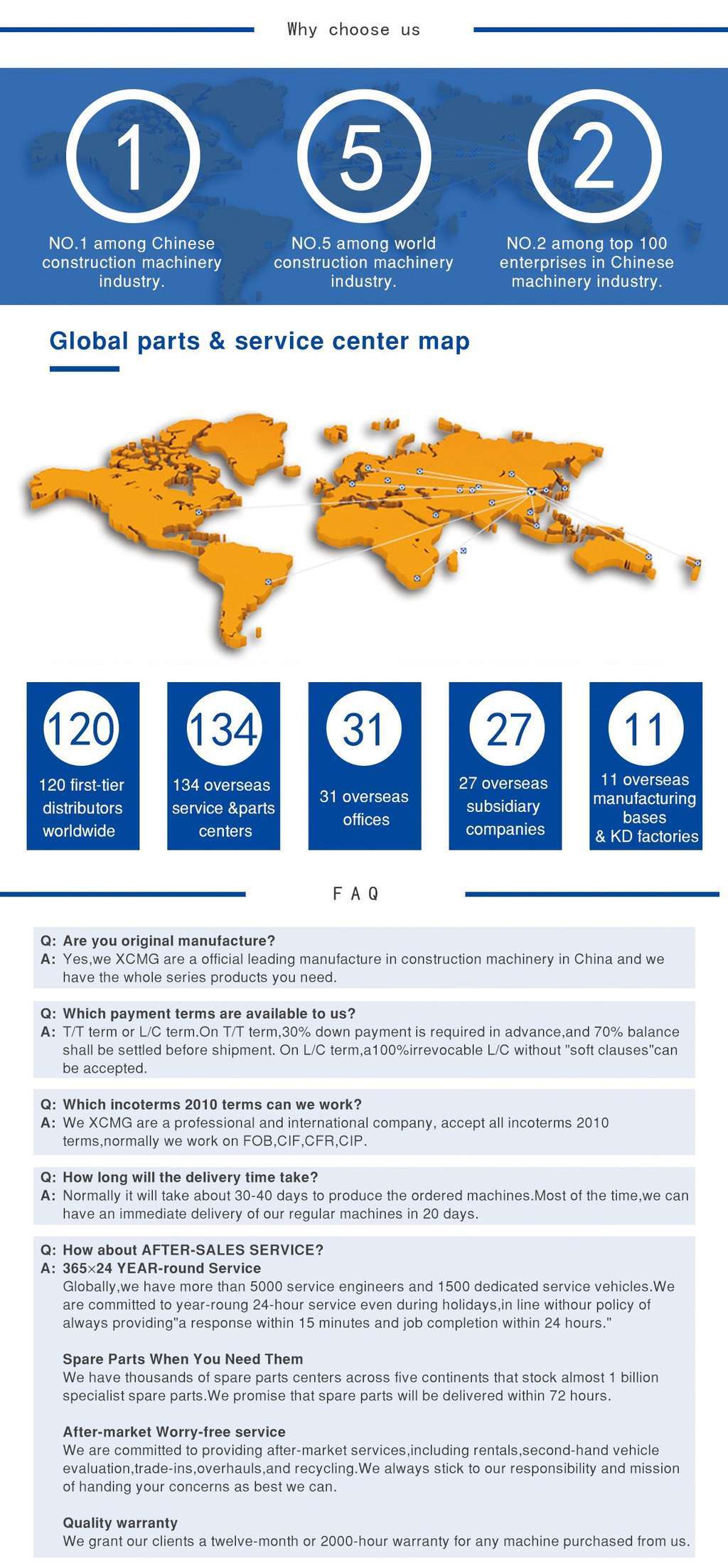 Response Time : Within 24 hours
XCMG was founded in 1943. XCMG products include: excavators, loaders, cranes including earth-moving machinery, road machinery, concrete machinery, mining machinery and other 12 construction machinery.