Summary
Model Number:

JY120F1

Brand Name:

XCMG

Place of Origin:

Jiangsu, China

Size:

8990*2500*3420mm

Fuel Type:

Diesel

Emission Standard:

EURO 5

Horsepower:

251 - 350hp

Transmission Type:

Manual

Type:

RESCUe

Drive Wheel:

4X2
Specifications
Weight:

11900.000kg

Condition:

New

Moving Type:

Other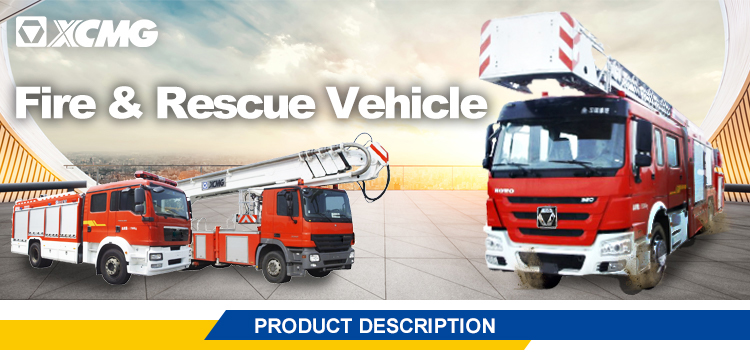 XCMG Official JY120F1 brand Emergency Rescue Fire Vehicle.
JY120F1 Emergency Rescue Fire Vehicle is consists of a chassis, subframe, lighting system, and various emergency rescue equipment and protective equipment. This vehicle mainly applies to highway accidents, urban public safety accidents, and accidents at various chemical sites.
JY120F1 uses TGM 18.290/4×2 chassis of German MAN, a lighting system, winch traction system, lifting function system, box framework made of aluminum profile, and emergency rescue equipment.
advantages and highlights:
1. JY120F1 uses TGM 18.290/4×2 of German MAN chassis with emission National IV Standard and has advanced performance, high carrying capacity, full power reserves, and specific power of 17.75 (213kw/12t).
2. Strong single unit operation power: it uses German MAN chassis with double-row cabs, allows 7 passengers, and applies to grouped centralized delivery during fire-fighting.
3. Special Product Advantages
1) Strong traction of more than 7000 kg, meeting standard requirements (traction quality ≥7000 kg) of secret service stations; the traction weight of 7000 kg, which is greater than that (5000 kg) of common emergency rescue fire vehicles.
2) High-power power supply system: Based on power of 12 kW, the power supply has voltages of 220 V and 380 V and can support simultaneous work of multiple pieces of equipment.
3) Powerful multi-functional lifting capacity: Austria Palfinger hydraulic cranes have a maximum lifting capacity of 5580 kg.
4) Full lighting capacity: 4 x 1 kW all-around high-altitude lighting
5) Safe and convenient equipment layout: Equipment is fixed on the equipment rack with anti-loosing fixtures; full-warehouse pedals are set up, ensuring a space utilization rate and convenience.
4. The whole machine adopts professional appearance design, the appearance is generous, and the operation and use humanized effect is good.

Main performance parameters of vehicle

Overall dimensions: (L×W×H)

8990×2500×3420mm

Full load mass

12000kg

Maximum speed

≥100 km/h

Minimum turning diameter

≤17m

Approach angle

≥23°

Departure angle

≥11°

Maximum climbing ability

≥25%

Maximum working range

8m

Minimum working range

≤1.5m

Winch rated pull

70 kN

Floodlight

Ground clearance

8m

Work cycle

≤ 300s

Horizontal rotation angle

≥360°

Angle of pitch

-90°- +90°

Horizontal rotation time

≤ 50s

Pitching time

≤ 50s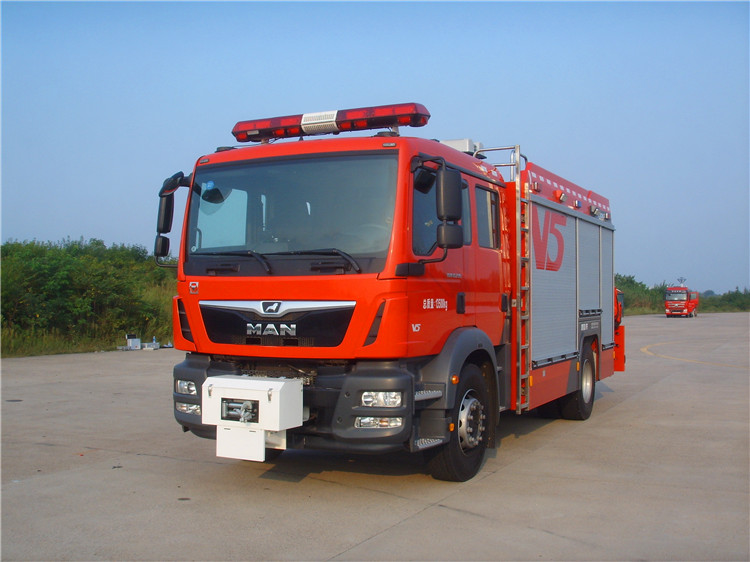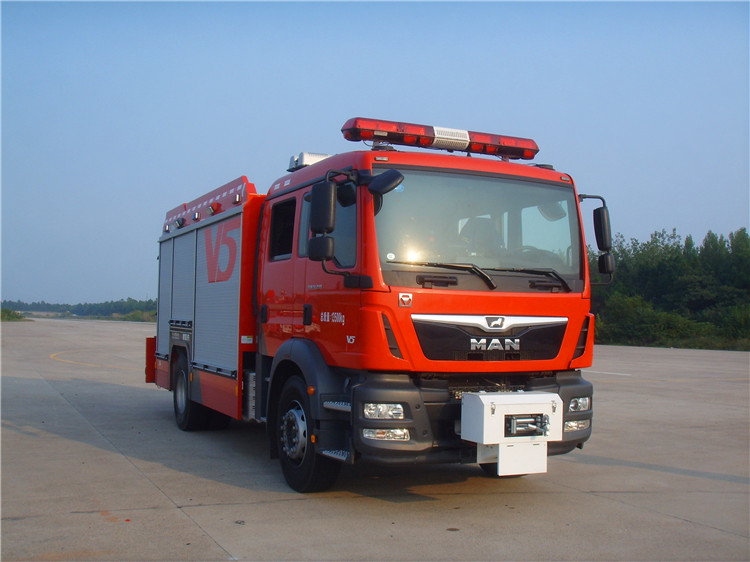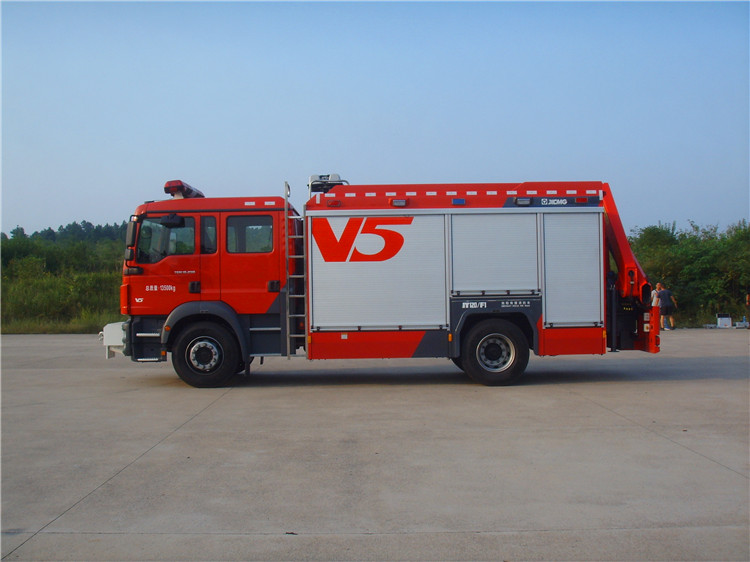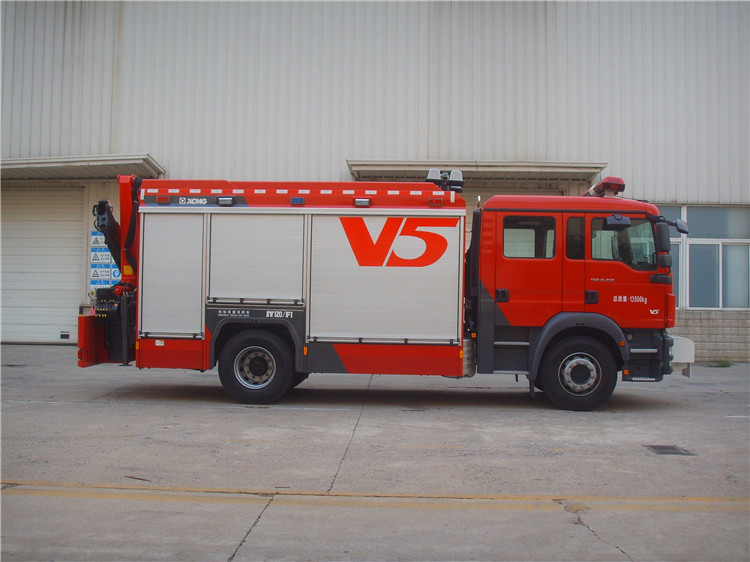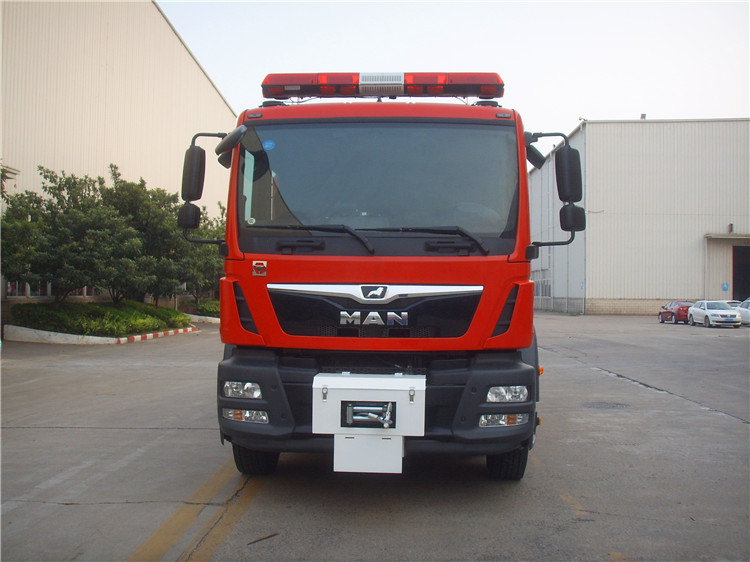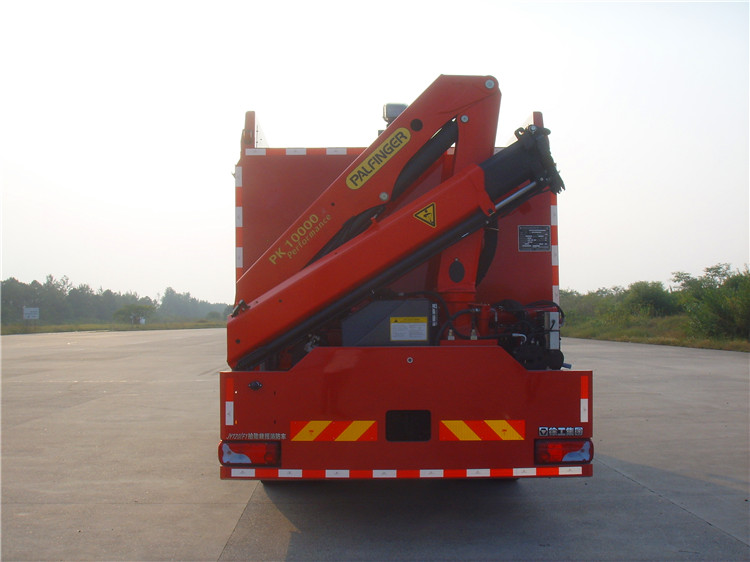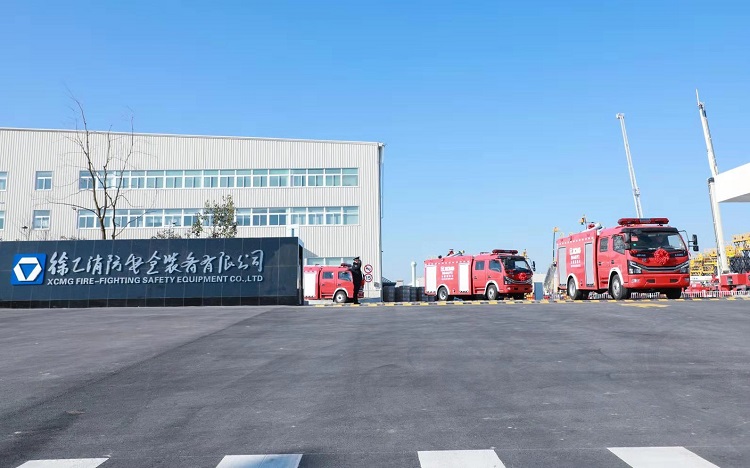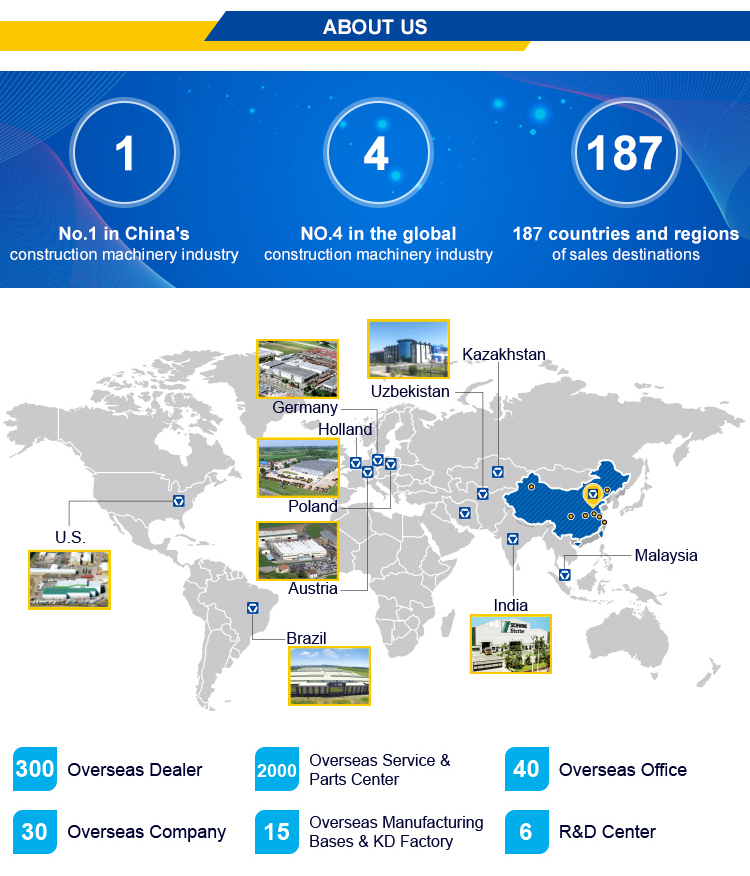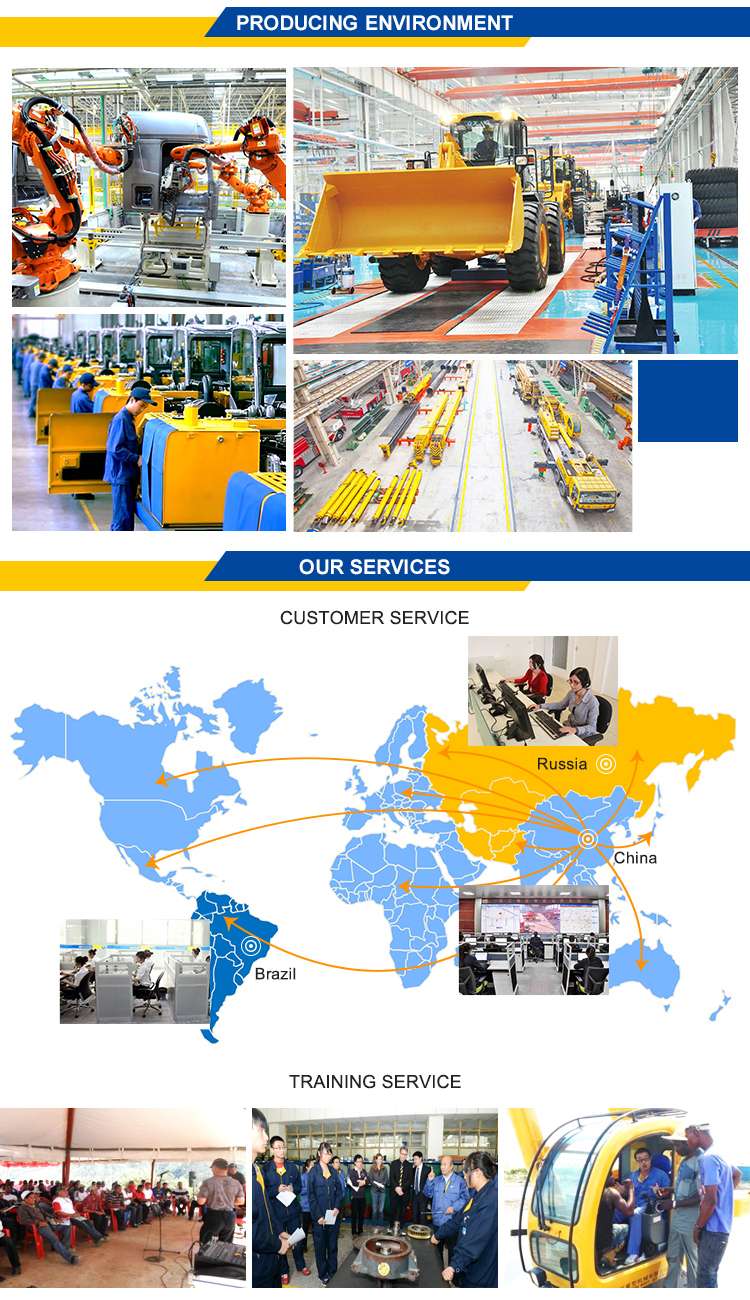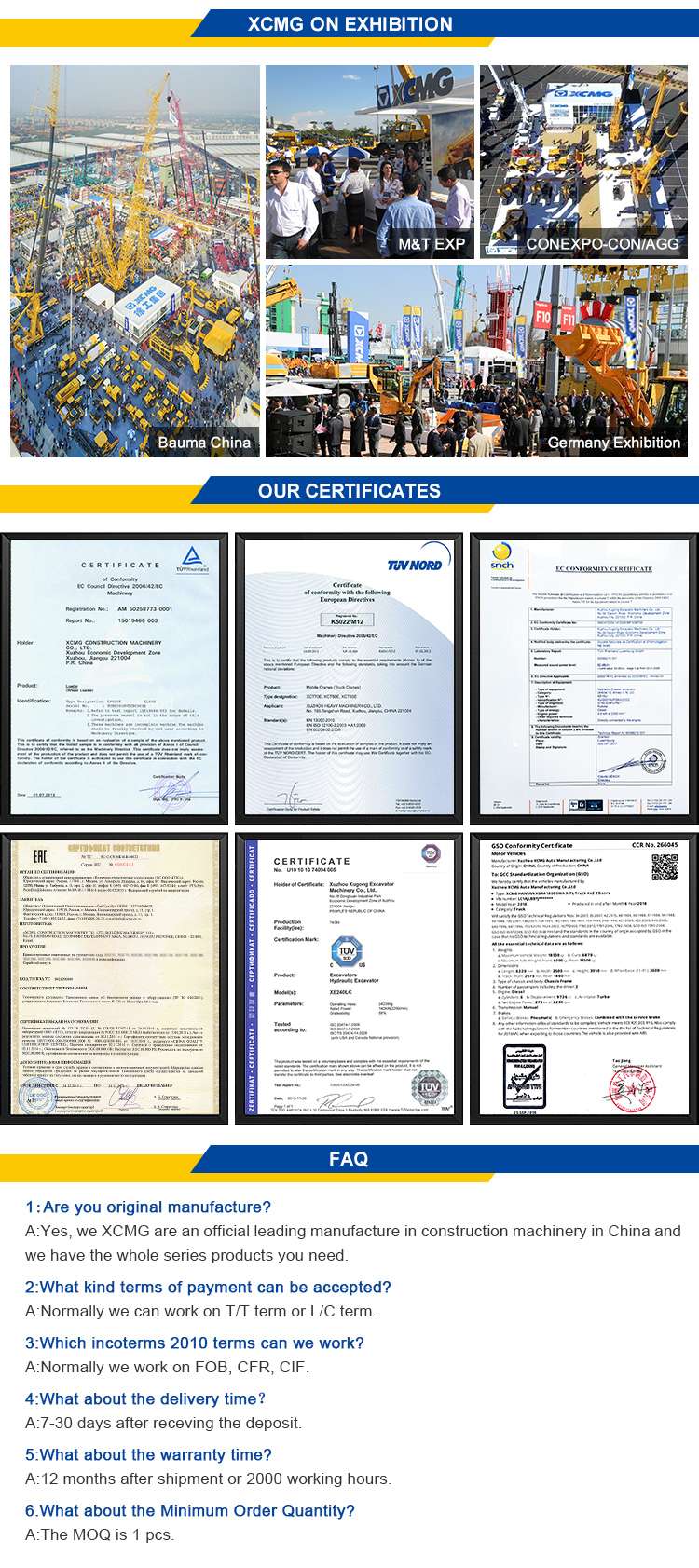 Response Time : Within 24 hours
XCMG was founded in 1943. XCMG products include: excavators, loaders, cranes including earth-moving machinery, road machinery, concrete machinery, mining machinery and other 12 construction machinery.