Summary
Dimension(L*W*H):

7850/8450*2460(transport)/2600(work)*3490 mm

Weight:

16000/17500

Power(W):

92Kw

Model Number:

SCHP30

Brand Name:

ShuoLi

Place of Origin:

Jiangsu,China
Specifications
Weight:

16000.000kg

Condition:

New

Moving Type:

Wheel

Color:

Color

Operation method:

Wheeled self-propelled

Maximum travel speed:

20 km/h

Minimum turning radius:

6.4/6.6m

Shuoli hydraulic shotcrete machine concrete SCHP30 30m3/h displacement.
Engine and motor dual power system, fully hydraulic drive, and can be quickly switched according to needs, strong applicability, convenient operation, simple maintenance, and high safety.
The walking system is fully hydraulic double-axle drive, four-wheel steering, small turning radius, high maneuverability and maneuverability, good adaptability to individual small-area high piles or deep pits, and strong absorption of roadbed protrusions.
The dexterous spray manipulator can realize 9 degrees of freedom operation of the boom movement. The dynamic load stability is good, the operation is flexible and convenient, the construction scope is large, and there is no construction blind area, which can be applied to the needs of different working conditions. The nozzle adopts rotating spray construction, which has low rebound, less dust and high construction quality.
Fully intelligent computer control system, productivity and feeding ratio can be automatically set and adjusted, strong anti-interference ability, good construction stability and quality.
The concrete conveying adopts the S-valve plunger pump conveying method, which has high bearing pressure, long life and stable conveying.

Machine parameters

model

Unit

SGHP25/SGHP30

SGHP25C/SGHP30

CSGHP25D/SGHP30D

Operation method

 

Wheeled self-propelled

Wheeled self-propelled

Wheeled self-propelled

Engine power

Kw

92

92

92

Maximum travel speed

km/h

20

20

20

Minimum turning radius

m

6.4/6.6

6.4/6.6

6.4/6.6

Maximum grade

 

25°

25°

25°

Minimum distance from the ground

mm

300/350

300/350

300/350

Braking distance

 

≤10m/22kmh

≤10m/22kmh

≤10m/22kmh

Maximum steering angle

 

34°/33°

34°/33°

34°/33°

Long

mm

7850/8450

7850/8450

7850/8450

Width

mm

2460(transport)/2600(work

2450(transport)/2600(work

2450(transport)/2600(work

High

mm

3490

3490

3490

Self-weight

kg

16000/17500

16000/17500

16000/17500

Coagulant system parameters

Accelerating agent pump model

 

-

-

-

Motor Power

KW

0,75

0,75

0,75

Accelerator system pressure

Pa

8/12

8/12

8/12

Accelerating agent tank volume

L

1000

1000

1000

Manipulator parameters

Slewing support model

 

 

 

 

Boom structure

 

Telescopic + folding + telescopic

Telescopic + folding + telescopic

Telescopic + folding + telescopic

Jet height

m

16

16

17

Jet width

m

28

28

30

Boom pitch angle

 

30°~60°

30°~60°

30°~60°

Forearm pitch angle

 

60°~37°

60°~37°

60°~37°

Forearm swing angle

 

230°

230°

230°

Nozzle horizontal axis rotation angle

 

360°

360°

360°

Vertical axis swing angle of nozzle

 

240°

240°

240°

chassis parameters

Chassis model

 

SJ25/5J30

SJ25/5J30

SJ25/5J30

Wheelbase

mm

4230/4500

4230/4500

4230/4500

Front axle track

mm

1896/1800

1896/1800

1896/1800

Rear axle track

mm

1896/1800

1896/1800

1896/1800

Wheel mussel model

 

16/70-20

16/70-20

16/70-20

Tire diameter

mm

1020/1070

1020/1070

1020/1070

Front and rear axle drive mode

 

hydraulic

hydraulic

hydraulic

Turning

 

Four-wheel steering

Four-wheel steering

Four-wheel steering

Concrete cylinder conveying system

Work drive

 

motor driven

motor driven

motor driven

Motor Power

kw

75/55

75/55

75/55

Motor voltage

V

380

380

380

Theoretical pumping times of concrete

times/min

 

 

 

Theoretical displacement of mud concrete

m3/h

25/30

25/30

25/30

Outlet pressure

Mpa

6

6

6

Concrete cylinder inner diameter

mm

160/180

160/180

160/180

Concrete cylinder stroke

mm

800

800

800

Conveying pipe diameter

mm

Φ125-Φ80

Φ125-Φ80

Φ125-Φ80

Nozzle mouth diameter

mm

Φ45

Φ45

Φ45

Hopper feeding height

mm

1470

1470

1470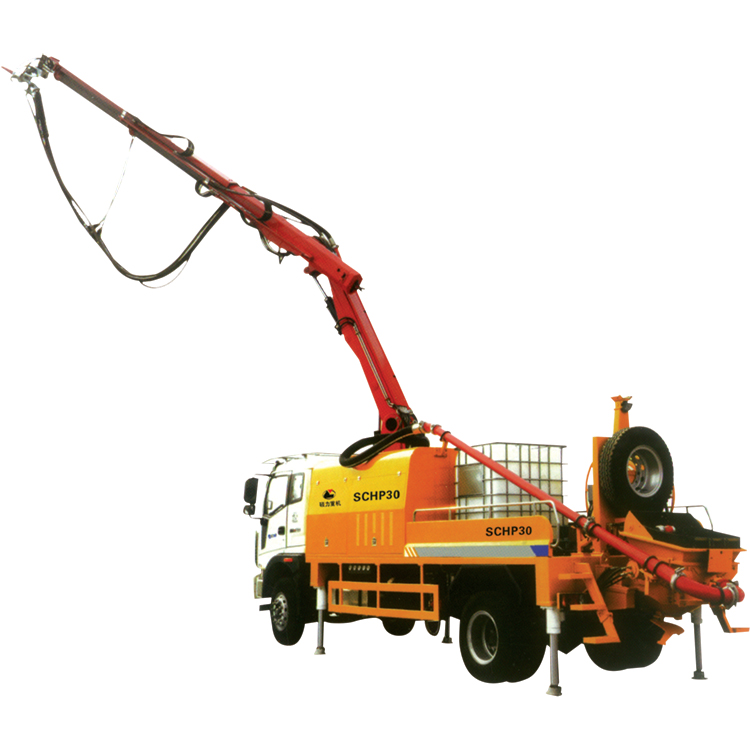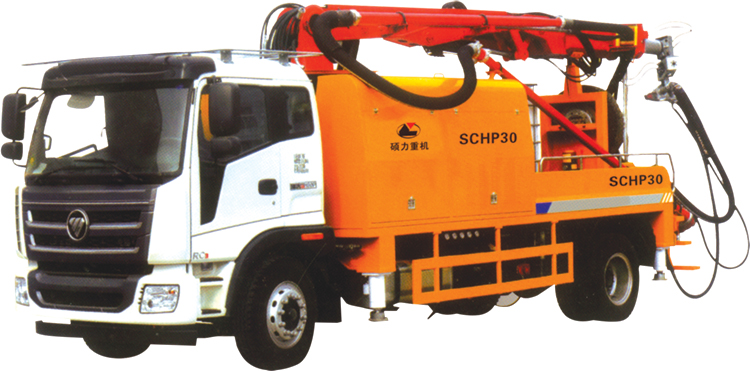 More Shotcrete Machine Concrete