Tips from Veteran CONEXPO-CON/AGG Attendees
Tips from Veteran CONEXPO-CON/AGG Attendees
Release date:2023-03-13 11:29:34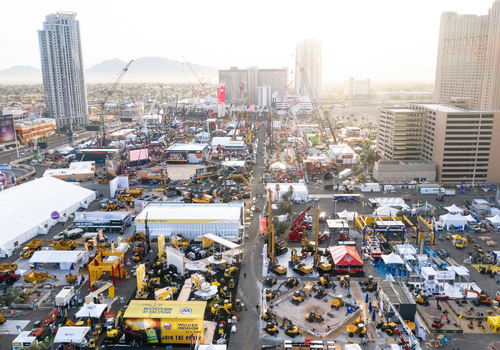 CONEXPO-CON/AGG is already the largest trade show in North America, and in 2023 it's going to be BIGGER AND BETTER THAN EVER. It can be overwhelming if you're attending for the first time.
To prepare for the show that is set to break records, we veteran attendees to share their best advice for first-timers coming to the show. Here are several things everyone should know before you travel to Las Vegas, plus tips for maximizing your time once you arrive.
1. Have a plan
There is more than 2.7 million square feet of equipment and technology to see and experts to network with. There is no way you will do everything you want to do by just coming across it as you walk.
2. Download the official show mobile app
Featuring exhibitor locations, schedule of events, and more, the mobile app is your one-stop location for all the important information you'll want onsite. Search for "CONEXPO-CON/AGG" in your phone's mobile app store.
3. Pack comfortable shoes
We cannot stress this one enough. There is a lot to see and so much walking involved, comfortable shoes are an essential for CONEXPO-CON/AGG.
BONUS TIP: Make sure to break in those new shoes before wearing them to the show.
4. If you're bringing children, consider bringing a wagon or stroller.
This may come as a surprise, but kids can be moody. It's not a bad idea to bring a wagon or stroller for young kids.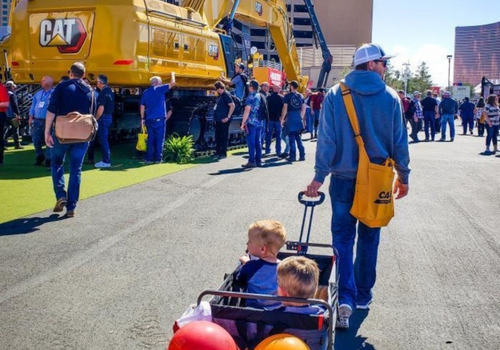 5. Bring a backpack
You will be picking up plenty of stuff and info. You're going to want a place to keep it all.
6. Pack a powerbank/an external battery charger.
Trust us, you'll be using your phone to take plenty of photos and videos of the awesome equipment and innovations on display. Be sure to bring an additional phone charger so you're not left disconnected.
7. Bring a water bottle
Hydrate, hydrate, hydrate! The Las Vegas heat can get wild, we recommend bringing a reusable bottle to keep you hydrated as you peruse the show.
8. Don't forget to pack a hat, sunglasses, and sunscreen
Again, plan for it to be hot and sunny in Las Vegas. Be prepared!
9. Leave some space in your luggage to bring things back
Let us tell you, you will get so many freebies and swag! Plan to leave some extra space to bring them back home with you.
10. Visit new manufacturers as well!
Don't get hung up on just visiting "your manufacturers". There are a ton of new technologies and companies to see as well!
11. Don't miss the smaller tents/exhibits
There is so much to see and many interesting booths, don't just check out the big ones!
12. Make time to take in some Las Vegas attractions!
There's no shortage of things to see and do in Las Vegas. Catch a show, eat at one of the world-famous restaurants, attend a Las Vegas Golden Knights game, or maybe one of your favorite music artists is in town the week of the show. CONEXPO-CON/AGG show hours are Tues - Fri: 9AM - 5PM · Sat: 9AM - 3PM, so there is plenty of time in the evening to make the most of your Las Vegas experience!